What is being measured?
Within the County Groundwater Sustainability Agency (County GSA), water use on irrigated acres is measured.
How is water being measured?
The County GSA measures water used by irrigated agriculture within the County GSA. In 2023, the County GSA offers three methods for growers to choose from for measurement: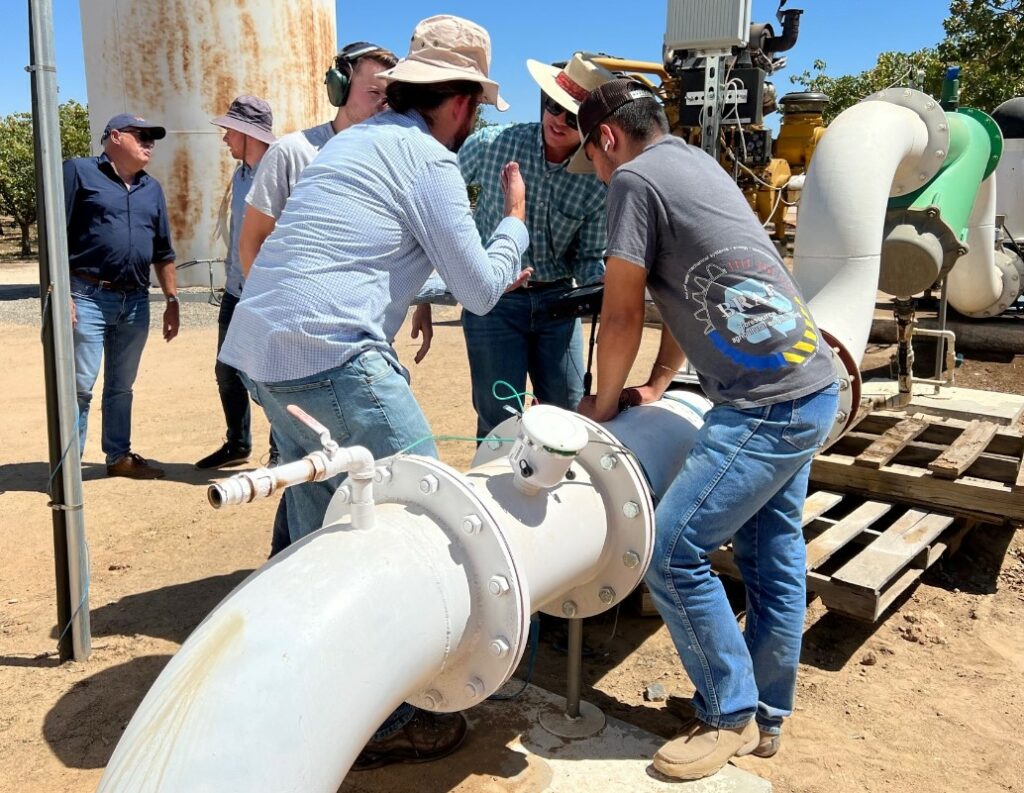 1. IrriWatch with daily access to the website
2. Land IQ with paper reports available 45-60 days after the end of each month
3. Private meters (with pre-inspection both for installation and for flow calibration and a map of meters depicting what each well irrigates, along with monthly meter reads uploaded to our portal; see list at bottom of the page with potential vendors for inspections)
You must select the same measurement method for all APNs within your Master Account.
Additional Resources
Evapotranspiration of Applied Water Appeal Process
2022 Verification Project Results Grower Workshop 2/28/2023