In 2023, the County GSA offers three methods for growers to choose from for measurement:
Private meters (with pre-inspection both for installation and for flow calibration and a map of meters depicting what each well irrigates (submitted by

2/15/2023

), along with monthly meter reads uploaded to our portal; see list at bottom of the page with potential vendors for inspections)
IrriWatch with daily access to the website
Land IQ with paper reports available 45-60 days after the end of each month
A choice will need to be made by 2/15/2023 by the grower or landowner from the three methods. You must choose the same method for every APN within your farm unit. If no choice is made, Land IQ will be the default option.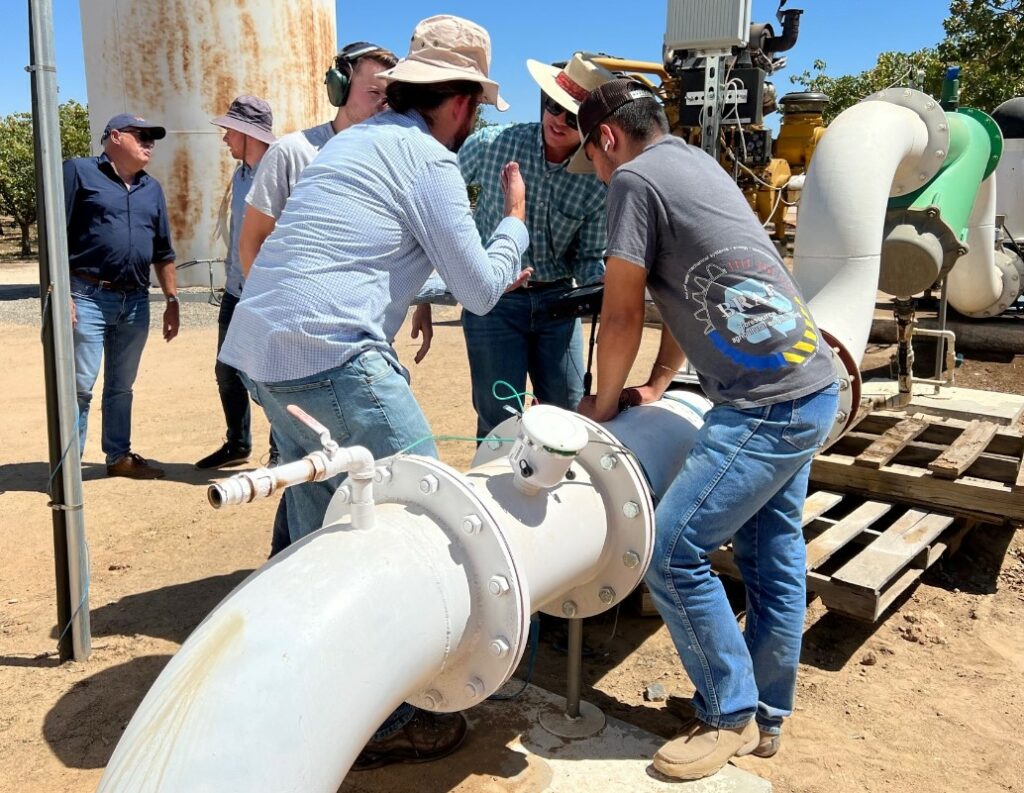 2023 Measurement Method Options
Land IQ Measurement Pathway
Flow Meter Measurement Pathway
Flow Meter Pre-Approval Process
Madera County GSA Flow Meter Pre-Approval Checklist
Flow Meter Pre-Approval Attestation Form
In-Field Flow Meter Test Data Report Form | Additional Pages for Multiple Meters
Meter Inspection Vendor Contact Information
IrriWatch Measurement Pathway
November 6, 2020- IrriWatch – SEBAL and Root Zone Water Budget Training; Presentation
December 17, 2020- IrriWatch – Enrollment Presentation to MAWA; Presentation
January 20, 2021- IrriWatch – Setup and Use Training; Presentation
May 3, 2021- IrriWatch- Irrigation Management and Function Training; Presentation
April 25, 2022- County GSAs Workshop – IrriWatch; Presentation
June 8, 2022- County GSAs Workshop – Remote Sensing; Presentation
September 27, 2022- Board Meeting; Fresno State System Level Evaluation of Flow Meters Board Meeting Presentation
December 20, 2022- County GSA Board; Methods of Measurements Presentation
Additional Resources